WE´RE HERE TO HELP
Wheels Manufacturing ist einer der weltweit größten Anbieter von hochwertigen Fahrrad Schaltaugen, Kleinteilen, Ersatzteilen und Spezialwerkzeugen "Made in USA". Wir begannen als kleine Werkstatt mit der Herstellung von Zahnkranzabziehern und Kettenblatt-Spacern im Jahr 1988 in Boulder, Colorado und wuchsen darauf schnell zu einer großen Fertigungsstätte in Louisville, Colorado, in der mit 900 Produkten ein komplettes Sortiment von Kleinteilen produziert wird.
Bei Wheels Manufacturing bemühen wir uns, die Ansprüche der Radfahrer und Fahrradläden zu erfüllen. Unsere Mitarbeiter sind passionierte Radfahrer und können jede technische Frage zur Reparatur oder Montage beantworten. Alle unsere Produkte sind aus hochwertigen Materialien mit minimalen Toleranzen gefertigt und werden zur Abrundung des Veredelungsverfahrens entgratet und poliert. Egal, ob Sie begeisterter Radsportler, Fahrradladen-Besitzer, Rahmenbauer oder Hersteller sind, Wheels Manufacturing kann Ihnen bei Ihrem technischen Problem weiterhelfen.
Highlights
PRESS-5 Lagerabzieher-Kit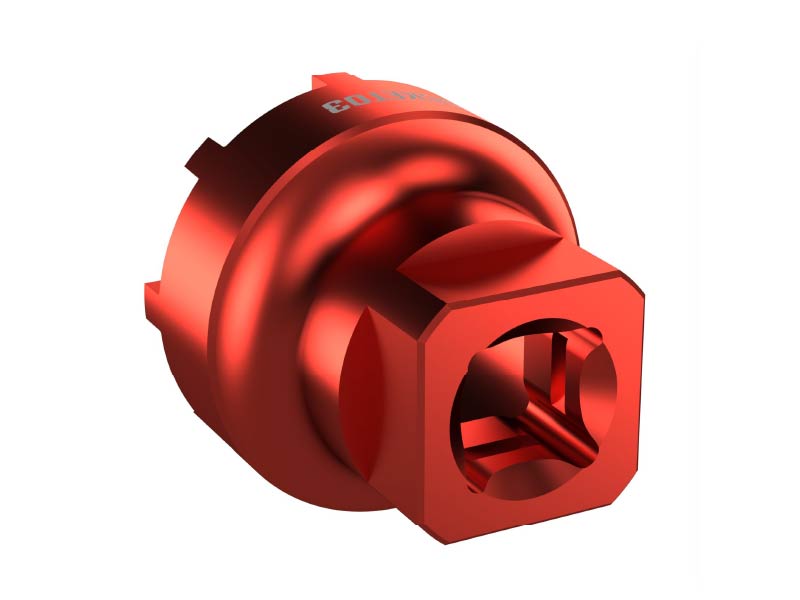 Details
11-teiliges Lagerabzieher-Kit für Lager mit einem Innendurchmesser von 8-30mm
Passend für folgende Lagergrößen: 608, 609, 688, 6000, 6001, 6002, 6003, 6200, 6800, 6801, 6802,
6803, 6804, 6805, 6806, 6900, 6901, 6902, 6903, 6904, R6, 24x37
UVP: 369,99 EUR
---
PRESS-1 Lagereinpresswerkzeug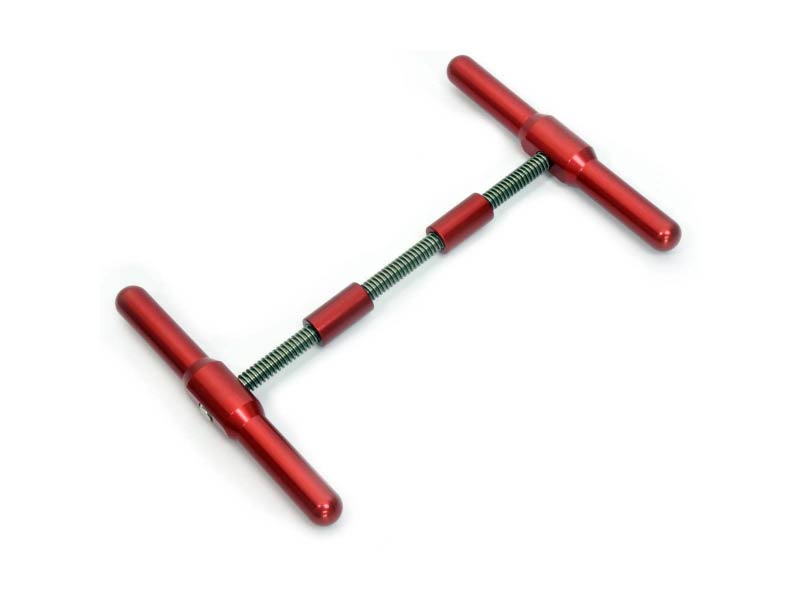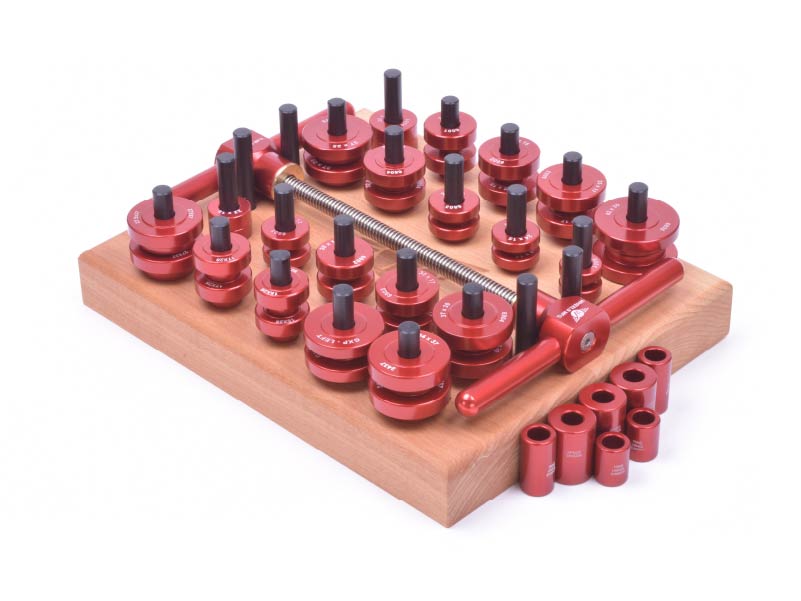 Details
42-teiliges Lagereinpresswerkzeug in hölzerner Box für 16 verschiedene Lagergrößen und 3 verschiedene Innenlagergrößen
Inklusive Adapter zum Einpressen von Fullsuspension-Hinterbaulagern
Passend für folgende Lagergrößen: 2437, 6000, 6001, 6002, 6003, 6801, 6802, 6803, 6804, 6805, 6806, 6900, 6901, 6902, 6903, 6904
Lieferumfang: T-Griff mit 3/8x12"-Gewindestange | Je 2 Lagereinpressadapter für alle 16 Größen | 3 "Speed Spacer" | 2 Hinterbau-Adapter | Gelaserte Markierung zur einfachen Identifizierung
UVP: 499,99 EUR
---
PF30 Outboard Innenlager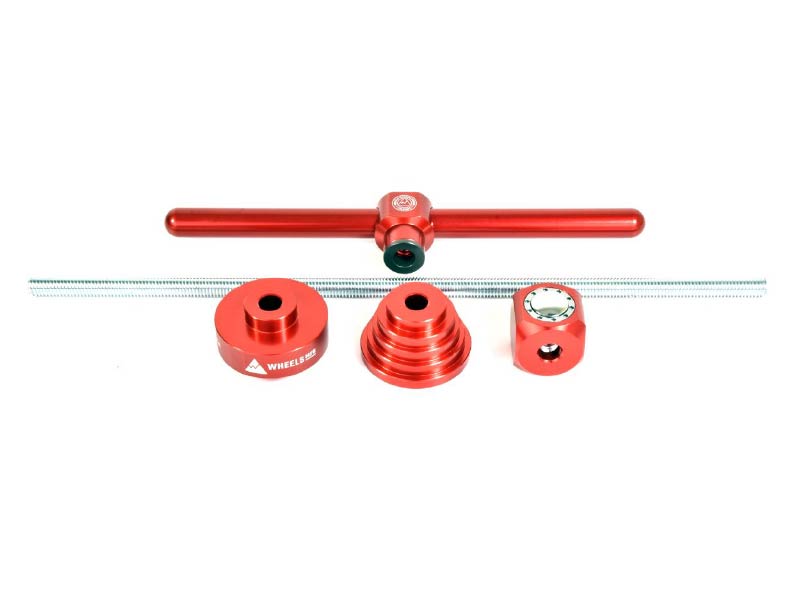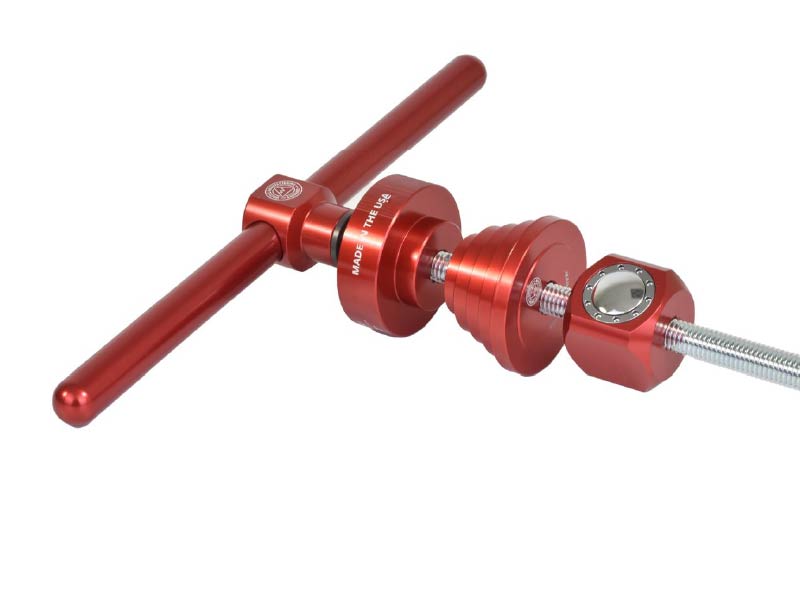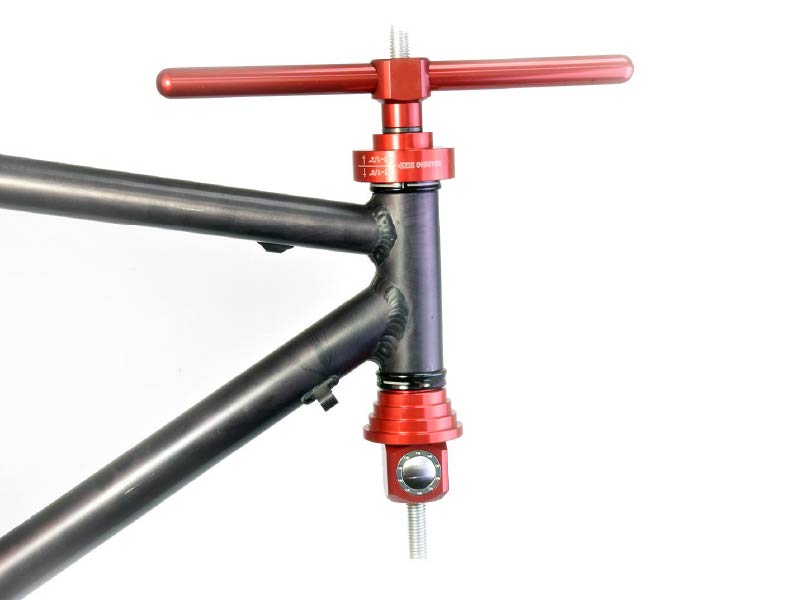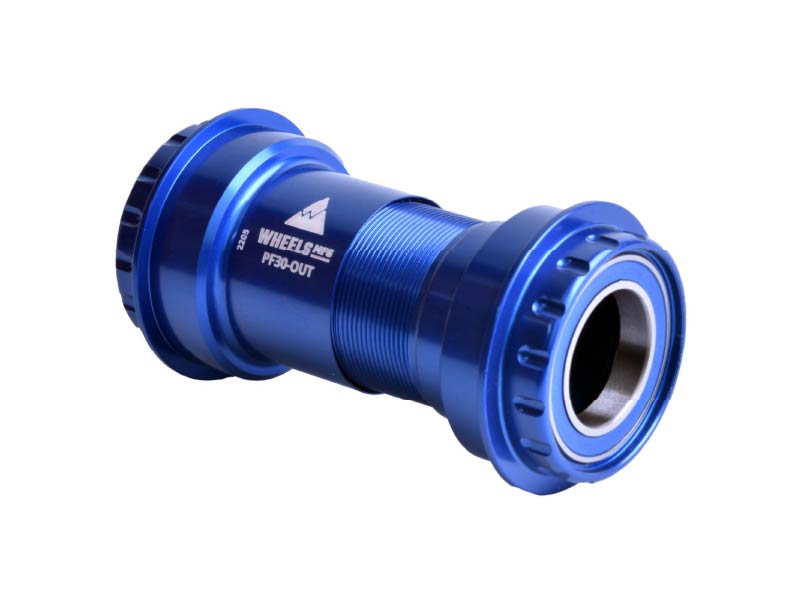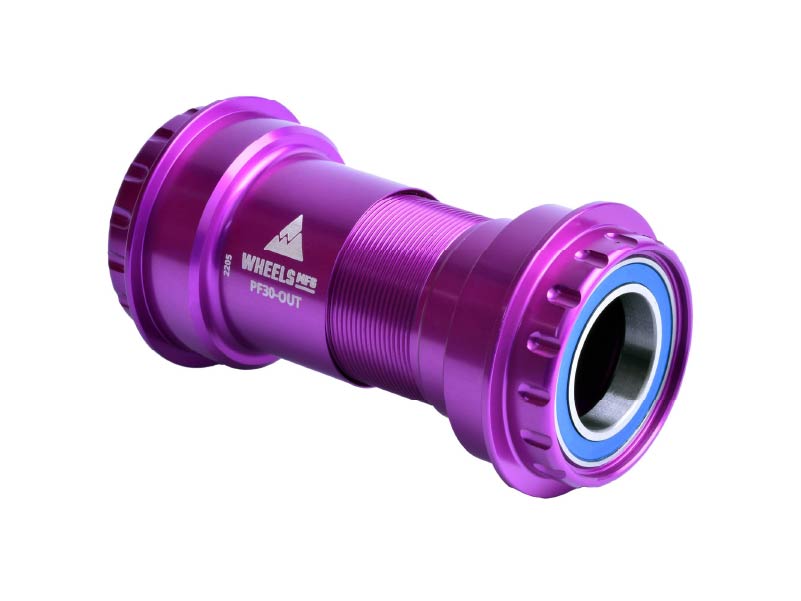 Details
CNC machined aluminum bearing housing for increased durability.
Exclusive use of easy to maintain Enduro Bearings bearings.
All bearings lubricated on both sides with high quality, load and application specific grease
Double silicone outer seals for durability and against dirt and grime
Double lip seals on all bearings
Bolted together bearing shells for easy assembly and disassembly and to prevent cracking
Mounting with standard bottom bracket wrench (e.g. Pedro's)
Housing width: 68mm to 73mm
Housing inner diameter: 46mm
Available for 22/24mm crank axles (SRAM/Truvativ) or 24mm crank axles (Shimano, FSA, etc.)
Made in USA
Color: black
Available in different versions:
ABEC 3: best price / performance ratio.
Angular contact ball bearings ABEC 5: Best ride quality with durability at the same time
- Ceramic Hybrid ABEC 5: very smooth running
- Ceramic angular contact ball bearing: very smooth running with durability at the same time
- ZERØ Ceramic: Highest quality ceramic balls with corrosion resistant bearing rings
MSRP: From 159,99 EUR
---